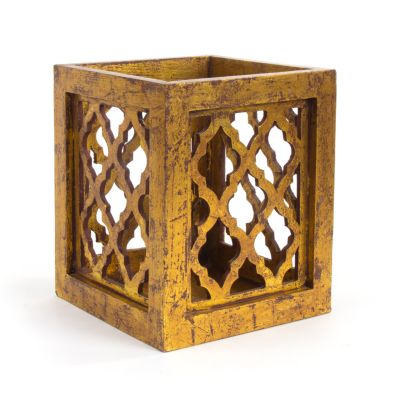 Decorative Gold Leaf Wooden Riser - Small
Was: $60

Now: $30
Quantity
Gift Wrap N/A
We're sorry, but this item is no longer available.
Product # 10 40795 0016
Please note that stock availability of sale items may be limited.
See the Details tab above for more information.
Dimensions: 7" sq., 8.5" tall
Materials: hand carved wooden gold leaf
Note: This product, while not made by MacKenzie-Childs, has been hand-picked to complement our designs.