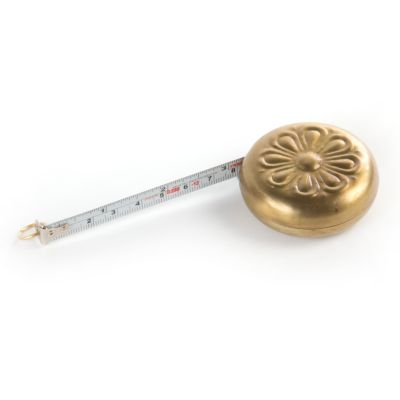 Click or pinch image to zoom.
Antique Brass Measuring Tape - 6.5'
$18
Product # 10 40522 0001
Measure twice, cut once? You may find yourself wanting to triple check the numbers, just spend a little more time with the Antique Brass Measuring Tape.
See the Details tab above for more information.
Dimensions: 2.25" dia., tape: 6.5' long
Materials: Brass. Imported.
Note: This product, while not made by MacKenzie-Childs, has been hand-picked to complement our designs.