Our Stores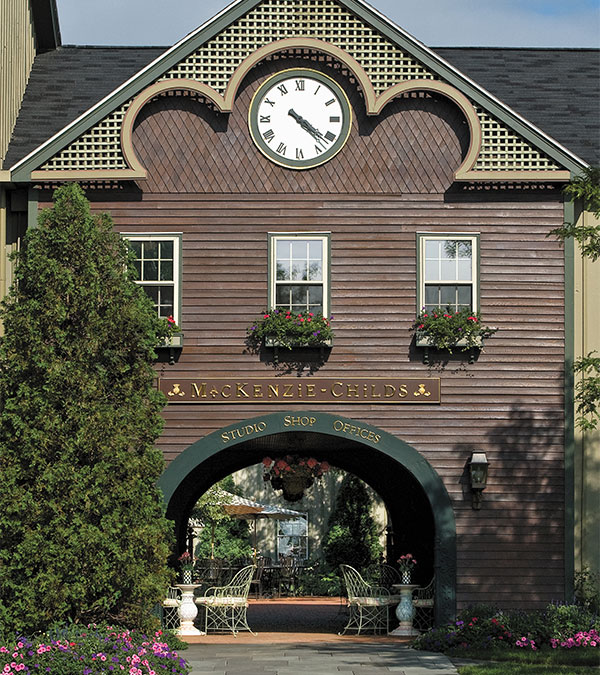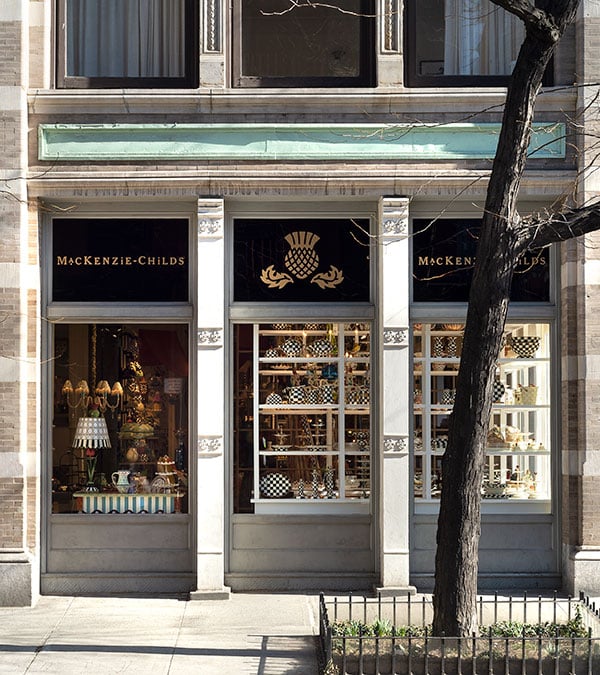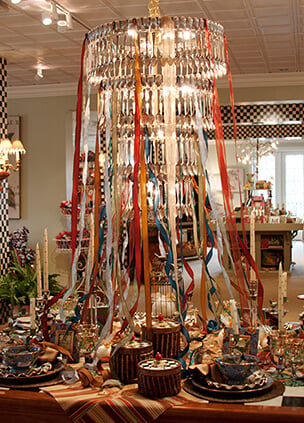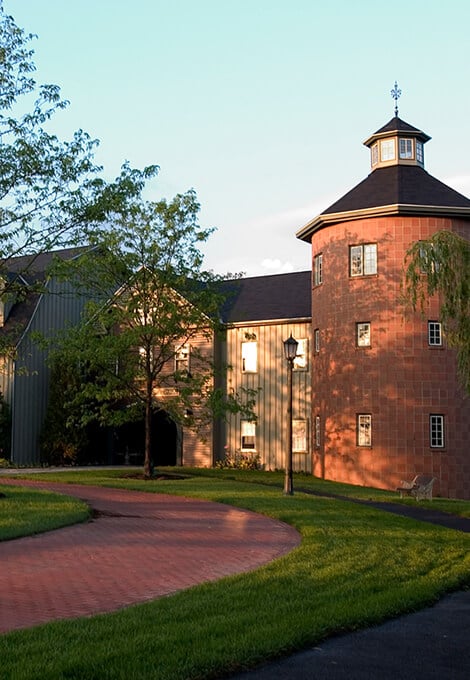 MacKenzie-Childs Aurora, NY
Address:
3260 State Route 90, Aurora, NY 13026
Hours:
Monday – Sunday 10 am – 5 pm
News and Events:
Store Services:
Registry
Shop by phone
Corporate gifts program
Interior design professionals program
MacKenzie-Childs New York, NY
Address:
169 Spring Street
New York, NY 10012
Hours:
Monday – Saturday 10 am – 6 pm
Sunday 11 am – 5 pm
Store Services:
We moved our New York City store to 169 Spring Street in SoHo on March 3, 2019, where you can continue to see what's fun and fresh from MacKenzie-Childs! Our 451 West Broadway location closed its doors on the evening of February 28.
Upcoming Events
Water/Ways
Thursday, August 22 – Saturday, August 24
MacKenzie-Childs, 3260 State Route 90, Aurora, NY 13026
We are partnering with Wells College, Aurora Masonic Center, and the Village of Aurora Historical Society to participate in the Water/Ways Smithsonian Exhibit in Aurora, New York!
For more information about this traveling display coming to Wells College—the first-ever exhibition from the Smithsonian's Museum on Main Street program to travel to New York State—please read the announcement from Wells.
At MacKenzie-Childs in Aurora, being part of the Finger Lakes and a water community is who we are! We're excited to participate for three days with the following activities:
Thursday, August 22, through Saturday, August 24:
Water-tastic Boxwood Wall: Take selfies in front of this fun backdrop!
Spot the Lake Farmhouse Tour Contest: Count how many times you spot the lake on our Farmhouse tour (in and outside of the house!) and enter to win one (1) $100 MacKenzie-Childs Gift Card! (One gift card awarded per day from August 22 through August 24, 2019.)
Thursday, August 22:
Production Tours (8 am, 10 am, 1 pm): Take a tour of our headquarters' facilities for a peek inside how we create our products! Sign up for a tour either in person inside our Tour Center, or via phone by calling 315-364-9680.
Live Fish Chair Painting in the Aurora Shop (10 am to 4 pm): Watch one of our on-site artisans paint a MacKenzie-Childs Fish Chair right in front of you!
Private Painting and Customer Shopping (3 to 4 pm, and 4 to 5 pm): Pre-purchase a fish plate of your very own (plate will be held in the Aurora Shop for you) and paint it yourself with help from our artisans! Two times are available to pre-purchase the plate in store or online (limited to 10 guests per time).
3 to 4 pm: This time has sold out, but stay tuned for more experiences like this in the future!
Purchase 4 to 5 pm experience
Saturday, August 24:
Water Games for Kids (11 am to 3 pm): Children ages 0-10 are invited to participate in water games set up on our Estate. Games will include Water Balloon Hot Potato, a Water Sensory Station, Squirt Down the Tower, and Go Fish! No sign-up is required but parents/guardians must stay to supervise their children.
Food & Beverage Trucks (11 am to 3 pm, roughly): Delicious food and refreshments will be available for purchase from Verno On The Roll, Rita's Italian Ice & Frozen Custard, and Karma Wellness Water!
For questions concerning our Water/Ways activities and events, please call the Tour Center at 315-364-9680. And don't forget to see the Smithsonian's traveling exhibit at Wells College!