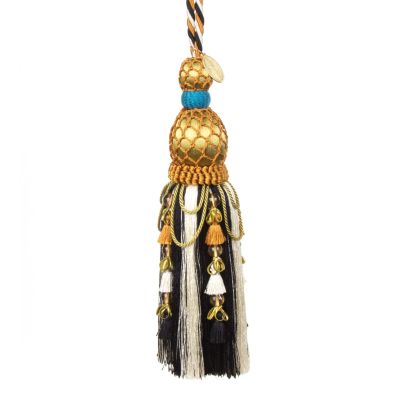 Click or pinch image to zoom.
Swag Festoonery Tassel - Black & Cream
Was: $56

Now: $28
Product # 03 35759 003
We are continuing to expand our tassel collection! Handmade Swag Festoonery Tassels are unparalleled in their detail and elaborate layering. Thread-covered wooden tassels with poly/rayon silks and bead embellishments.
See the Details tab above for more information.
Dimensions: 8" long, 5" loop
Materials: Poly-rayon thread-covered wooden tassels embellished with small tassels, beads, and twisted cords. Spot clean only. Imported. Pieces may vary due to the handmade nature of each product.